Welcome to Riptide Plumbing
Professional & Honest
Our team at Riptide Plumbing is ready to take care of all your plumbing needs.
Our local plumbers in Pensacola, FL and surrounding areas have over 20 years of experience in residential, commercial, and service plumbing, so we have the knowledge to tackle any problem. Whether you need leak detection, sewer line repairs, drain cleaning, or a new water heater, we've got you covered.
We value good communication with our customers. You'll find that our local plumbers in Destin, FL are very responsive and able to answer any questions or concerns you may have. You should never be left in the dark about the work going on in your home or business, and we'll make sure to keep you updated every step of the way. Plus, you'll get a one-year warranty with almost every job we complete to ensure you're fully satisfied. We're also available 24/7 because we know your plumbing doesn't always wait until morning to start having problems. Should something go wrong in the night, don't fret! Give our local plumbers in Pensacola, FL a call.
Unreliable plumbing is a headache, whether it's as severe as a burst pipe, or it's simply that you're running out of hot water too quickly. Either way, we're here to help. We take pride in our high-quality workmanship, and every job will be done with efficiency. Our goal is to help you go back to focusing on things that matter to you. You won't have to worry about the mess either. Riptide Plumbing will never leave behind a dirty worksite. That's one of the many reasons why we're the go-to local plumbers of Destin, FL and surrounding areas.
Whether you need a one-time plumber or one you can count on for years to come, Riptide Plumbing can help. Our technicians will treat you, as well as your home or business, with care. One of the worst things you can do to your plumbing is to procrastinate on the necessary repairs, so don't hesitate to give us a call when you suspect there may be a problem. Our estimates are free, all you have to do is either give us a call or use our website. We look forward to working with you!
Need Financing?
We now offer financing through Wisetack!
Enroll in a 0% APR option for up to 6, 12, or 24 months! Contact us for full details.
Our Plumbing Services
Here's what we can do for you.
About Us
at Riptide Plumbing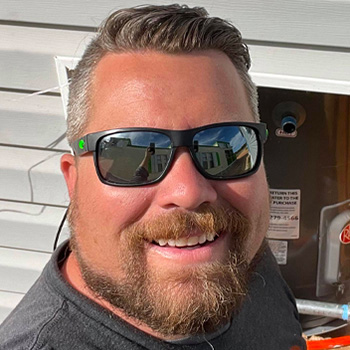 Meet Adam Sims
Our Lead Technician
Adam Sims is originally from Cincinnati, Ohio and brings 20+ years of experience in residential, commercial & service plumbing. Recently moved to Navarre, Florida to bring his vast skills to help you with your all plumbing needs!
Need an Estimate?
Fill out our online form and we'll provide you with a free estimate for the plumbing services you have need of!